I am trying to show some restraint on this newness, in hopes of regaining some will power when it comes to shopping. I am sure I will buy these eventually. They look like fabulous colors.
#1- Prime Time Shadow
An eye primer and eye shadow in one! How fabulous. You can combine them with other colors for a full look or do a quick look with one swipe on each eyelid. These are calling my name. I love the ones I have tried from various kits that came out recently so I really want to try these, especially Racing Green and Chroma Violet.
Right now, you can find them at:
Sephora.com
Macys.com
They should be available at Bare Escentuals boutiques and their website as of June 30, 2011
#2- New Shades of Pretty Amazing Lippies
These are my new fave lip
product. A creamy gloss style lipstick. Long lasting wear and leaves your lips looking supple. Love!!! There are new shades coming out. Savvy (formerly in a kit), Allure & Witty
They are currently listed as not available at
Sephora.com
These should appear at other Bare Escentuals retailers soon! I do not have a date for these right now.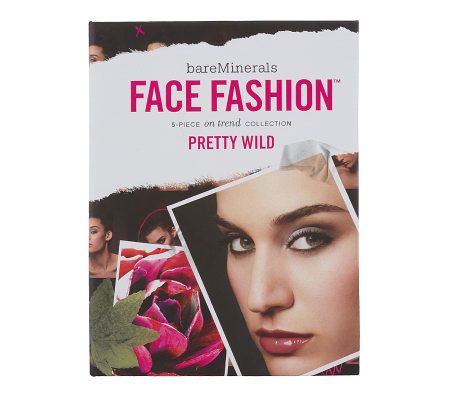 #3- Face Fashion Pretty Wild
I adore this little kits and cannot wait to try this one. It is currently listed at
macys.com
It also seems to be up at
qvc.com
. Keep your eyes open for this one to release at other Bare Escentuals retailers soon!
I am not affiliated with this company. I purchased these products myself for personal use unless otherwise noted.
Pin It