I got asked, "What products do you use to get such gorgeous skin??" Well, here is the answer. Since I change my routine once in a while, I needed to write an update anyway.
In the morning
, I use the following:
I alternate day to day between
100% Pure Skin Brightening Facial Scrub
and
100% Pure Super Fruits Facial Scrub
. I do my face scrub in the shower. Then after my shower I moisturize.
Lately, I have been using
Burt's Bees Radiance Day Creme
. For my eyes, I am still using
100% Pure Organic Coffee Bean Caffeine Eye Cream
.
Bare Minerals (Rare Minerals) Blemish Therapy
.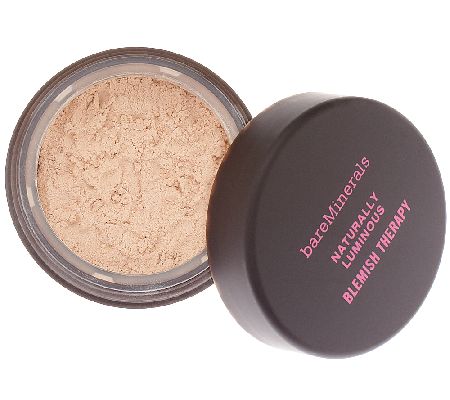 Same great product, just a new name and look!
Then, of course, I apply my Bare Escentuals mineral make up. Most of the time I use the new Brightening Prime Time for face, original formula Bare Minerals foundation, Bisque concealer, faux tan matte for all over face color, and one of the many mineral veils. I also apply blush and whatever eye colors I decide to use that day.
In the Evening
before bed, I cleanse with either
Bare Escentuals Rare Minerals Purifying Facial Cleanser
or
Yes to Cucumbers Natural Glow Facial Towlettes
.
Aveda Botanical Kinetics Exfoliant
. This is probably every few days.
My evening moisturizing routine consists of
100% Pure Organic Coffee Bean Caffeine Eye Cream
100% Pure Jasmine Green Tea Moisturizer
. On my lips, I use
Yes to Carrots Berry Lip Butter
every night before bed. For my hands, I use
Yes to Carrots Hand and Elbow Moisturizing Cream
.
Special Skin treats
:
About once a week I try to use
100% Pure Cherry Honey Facial Scrub
. I would use it more often but don't like to run out LOL
Another once a week item is
Aztec Indian Healing Clay
. This was recommended long ago when I got a facial in a spa. I haven't stopped using it since. I mix it with apple cider vinegar and leave it on for about 15 min.
I am not affiliated with this company. I purchased these products myself for personal use.
Pin It